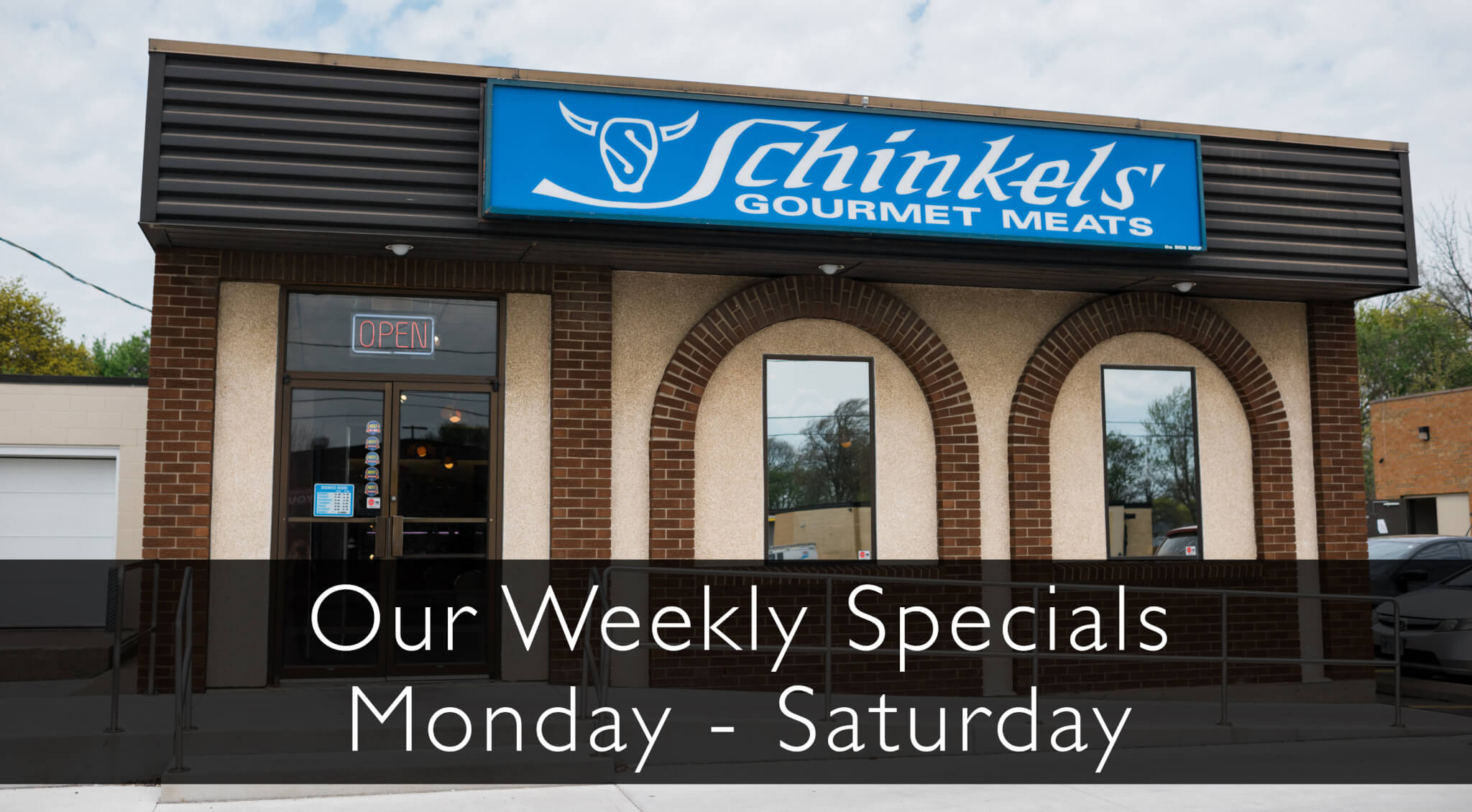 Our Weekly Specials:
Monday, February 12th – Saturday, February 17th
---
CERTIFIED ANGUS RIBEYE STEAK – $16.99/LB
A rib steak that is fine-grained and juicy. Rich, beefy flavour and generous marbling throughout. One of the most tender beef cuts.
GOAT CHEESE STUFFED CHICKEN BREAST – $8.99/LB
This elegant chicken dish is a crowd favourite and cooks in under 30 minutes.
FRESH HONEY & GARLIC SAUSAGES – $3.99/LB

A little garlic. A pinch of sweetness. A whole lot of flavour. Stop by Schinkels' today!
BACON & CHEESE PASTA SALAD – $4.99/LB
The perfect side dish to any meal – whats not to love? Few ingredients go together better than bacon and cheese.