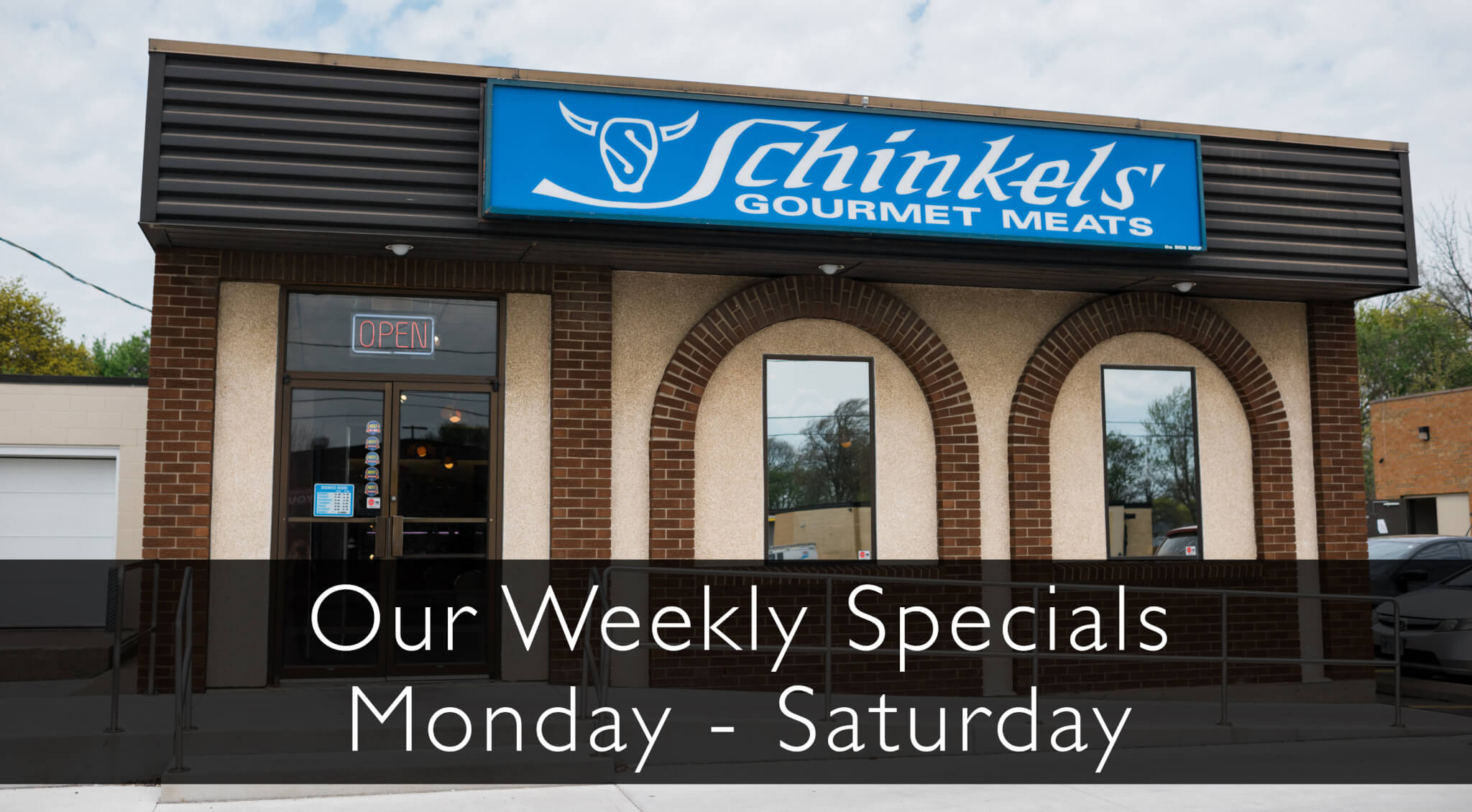 You can trust the Schinkel's team to offer only the highest quality product. We hope to see you soon!
Our Weekly Specials:
Monday September 27th – Saturday October 2nd 2021
---
CANADIAN ANGUS TOP SIRLOIN STEAKS AND ROASTS $11.99/LB
SPINACH & FETA STUFFED SIRLOIN ROLL $13.99/LB
A delicious blend of spinach and cheese wrapped up and ready for the oven! Pair with creamy mashed potatoes for a perfect Fall meal. 
HAMS | TURKEYS | ROASTS
Now taking orders for Thanksgiving! Don't miss out on award winning hams, turkeys and roasts for your feast.
Thank you for your support!
GIFT CARDS AVAILABLE
---