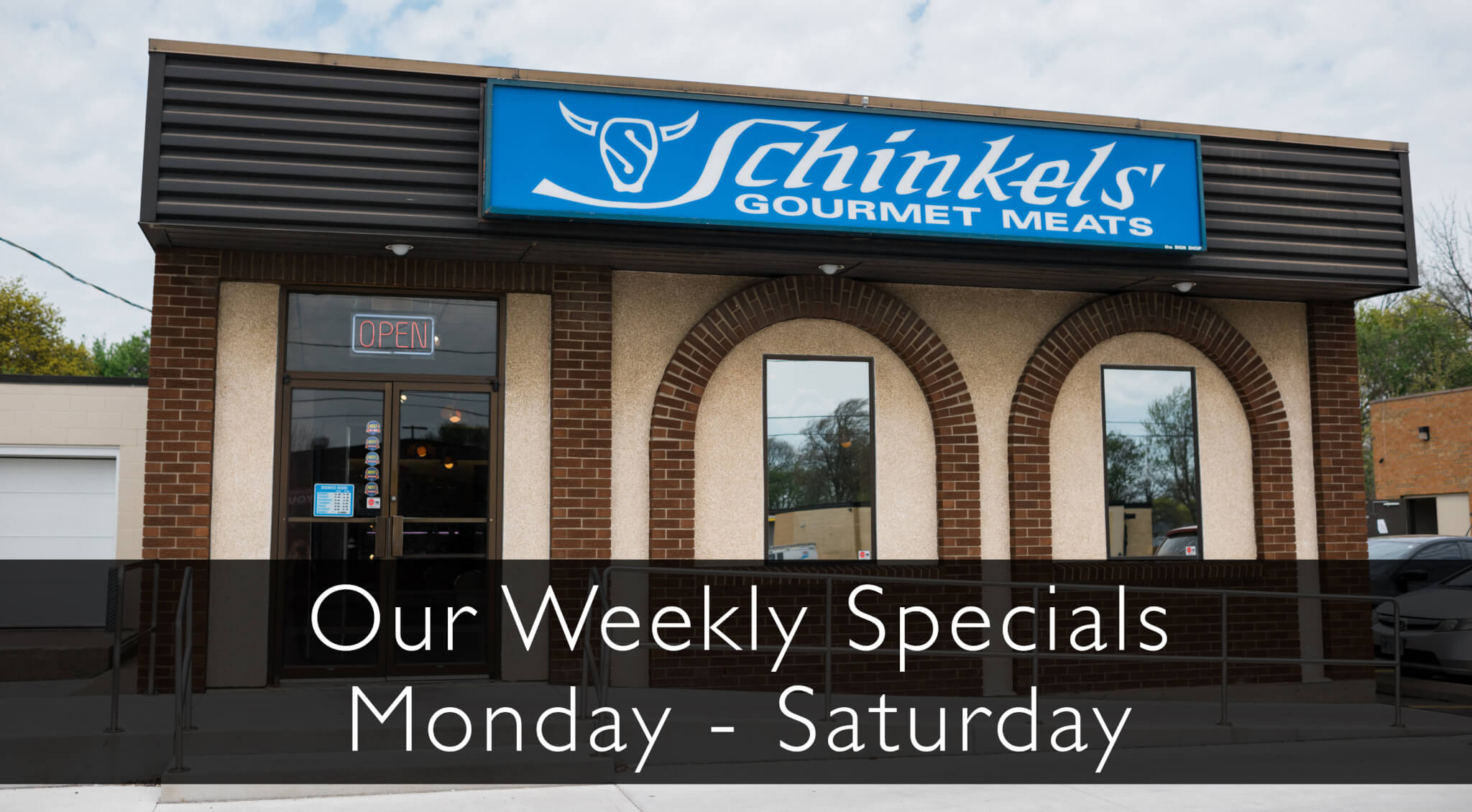 Our Weekly Specials:
Tuesday, February 18th – Saturday, February 22nd
---
CERTIFIED ANGUS BEEF TOP SIRLOIN STEAKS & ROASTS – $8.99/LB

The perfect Sunday roast! Tip: make sure to cook your roast in the right pan: one that's big enough for air to circulate but not so large that drippings will scorch. A pan that is too small will steam rather than brown the roast.
SPINACH & FETA STUFFED SIRLOIN ROLLS – $11.99/LB

The perfect meal for when company is coming over! It looks fancy and complicated – plus we'll let you take the credit.
SONS OF KENT SAUSAGE – $5.49/LB
Could it be? Is that the sun? Enjoy our Roasted Garlic & Apple Sausage – made by us as the signature sausage available at Sons of Kent Brewing Co. Bust out the grill and pair it with a cold glass of 8-Track or 1792 from the brewery tonight.
DELI SLICED BLACK FOREST HAM – $6.99/LB

How does this sound? Grilled Black Forest Ham and Swiss on Rye. Make it for lunch all week long. Stop by today!