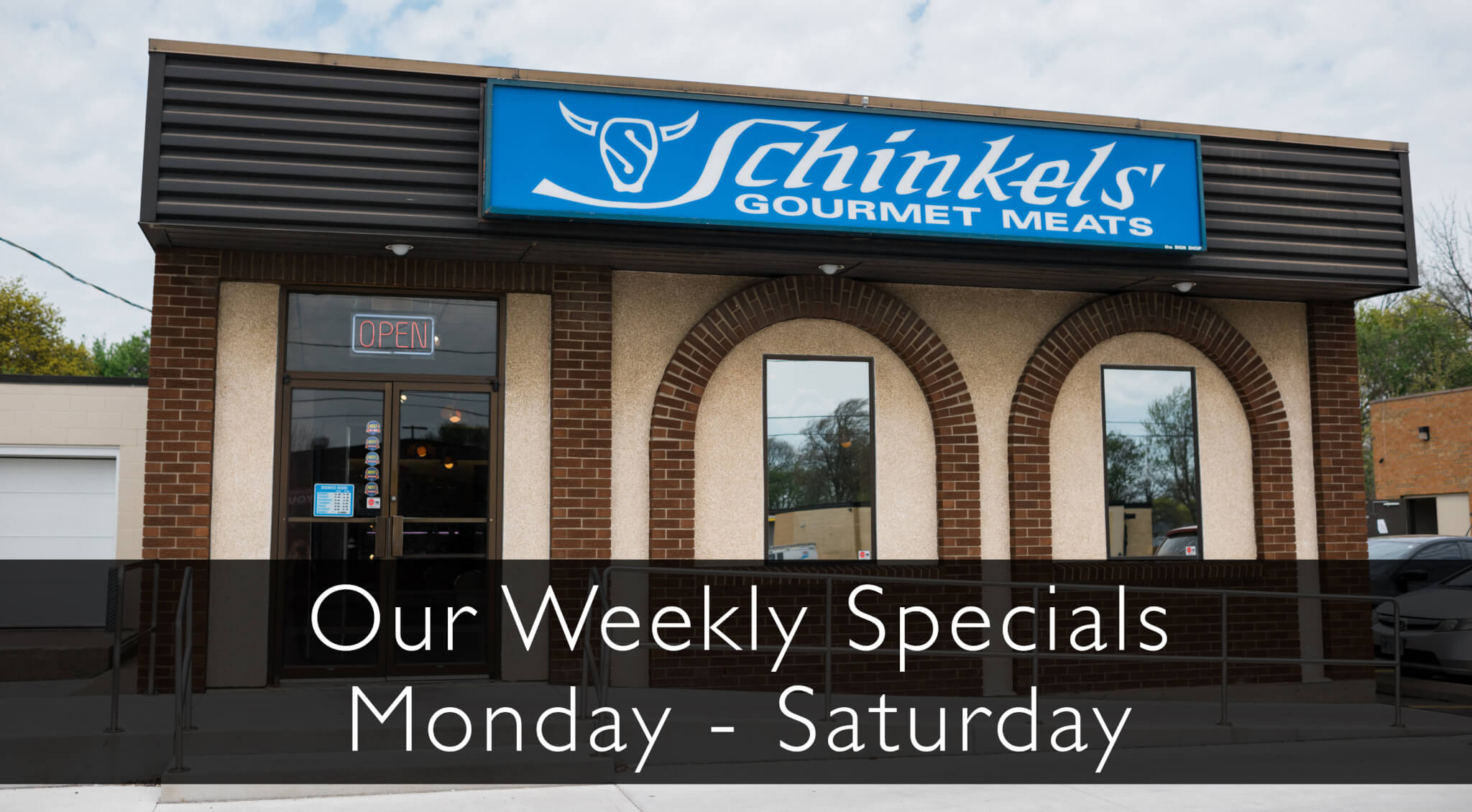 Our Weekly Specials:
Monday, August 12th – Saturday August 17th
---
Canadian AAA Ribeye Steaks – $16.99/lb
Juicy, tender steaks, great grilled or pan-fried.
Son's of Kent Sausage – $4.99/lb
Juicy sausages for Summer evenings!
Marinated Shrimp Kabobs – $4.00/Each
Shrimp, ready for the BBQ.
Bacon, Cheese & Tomato Pasta Salad – $5.49/lb
A savoury, cheesy pasta dish for outings.
GIFT CARDS AVAILABLE