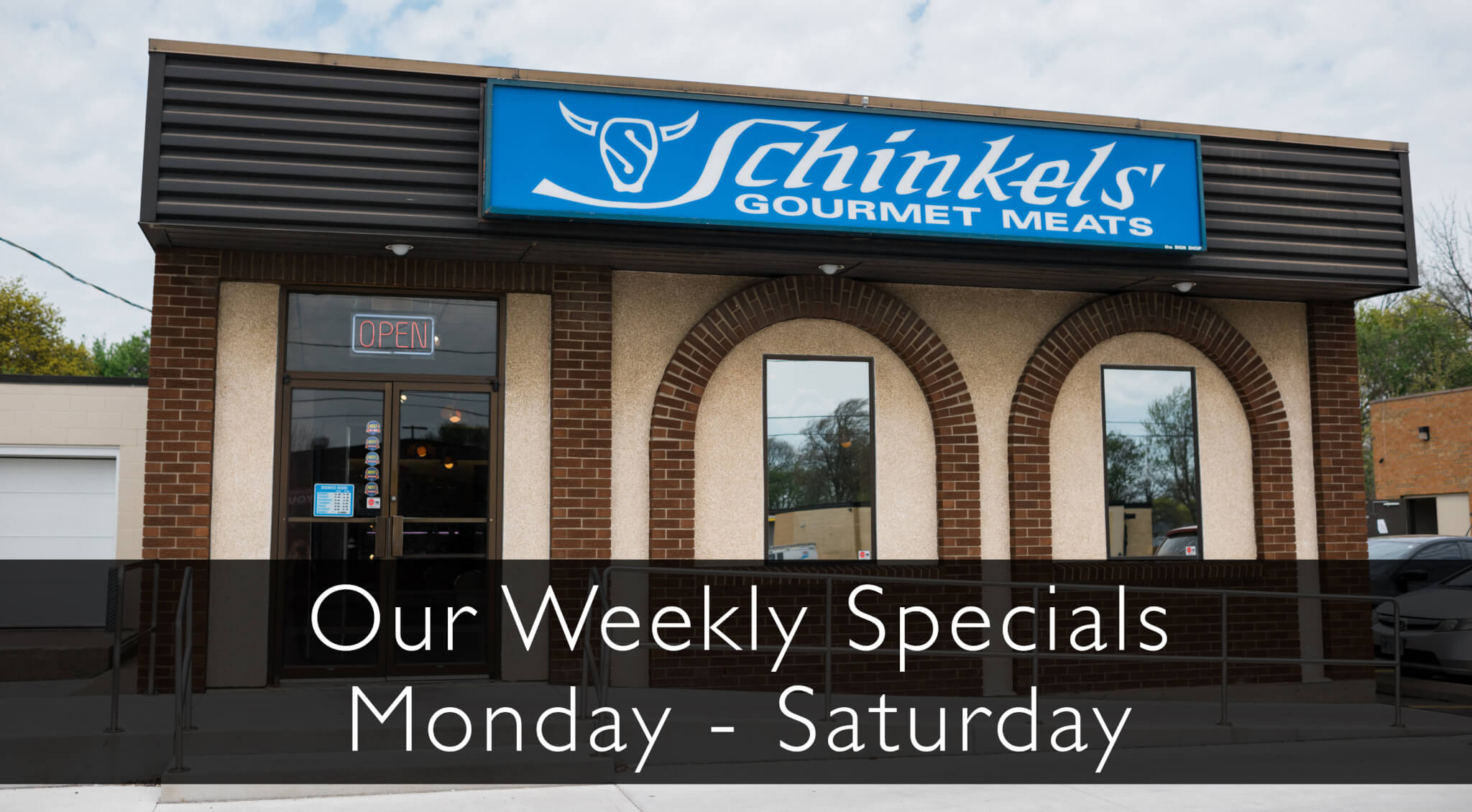 You can trust the Schinkel's team to offer only the highest quality product. We hope to see you soon!
Our Weekly Specials:
Monday August 8th- Saturday August 13th 2022
---
CAB TOP SIRLOIN STEAKS $9.99/LB
Don't miss these Certified Angus Beef steaks, perfect for entertaining! Pair with local, in-season vegetables and baked potatoes with all of the fixin's!
PHILLY CHEESESTEAK ROLLS $15.99/LB
Thinly sliced steak filled with delicious cream cheese, green peppers and red onion, dusted with our California seasoning. Don't miss these, we don't have them often!
FRESH SHRIMP KABOBS $4.00/EACH
Marinated and ready for the grill, we love these on their own or in tacos!
FRESH MIXED BEAN SALAD $4.99/LB
A hearty and fresh side, our bean salad is a summer staple! 
Thank you for your support!
GIFT CARDS AVAILABLE
---