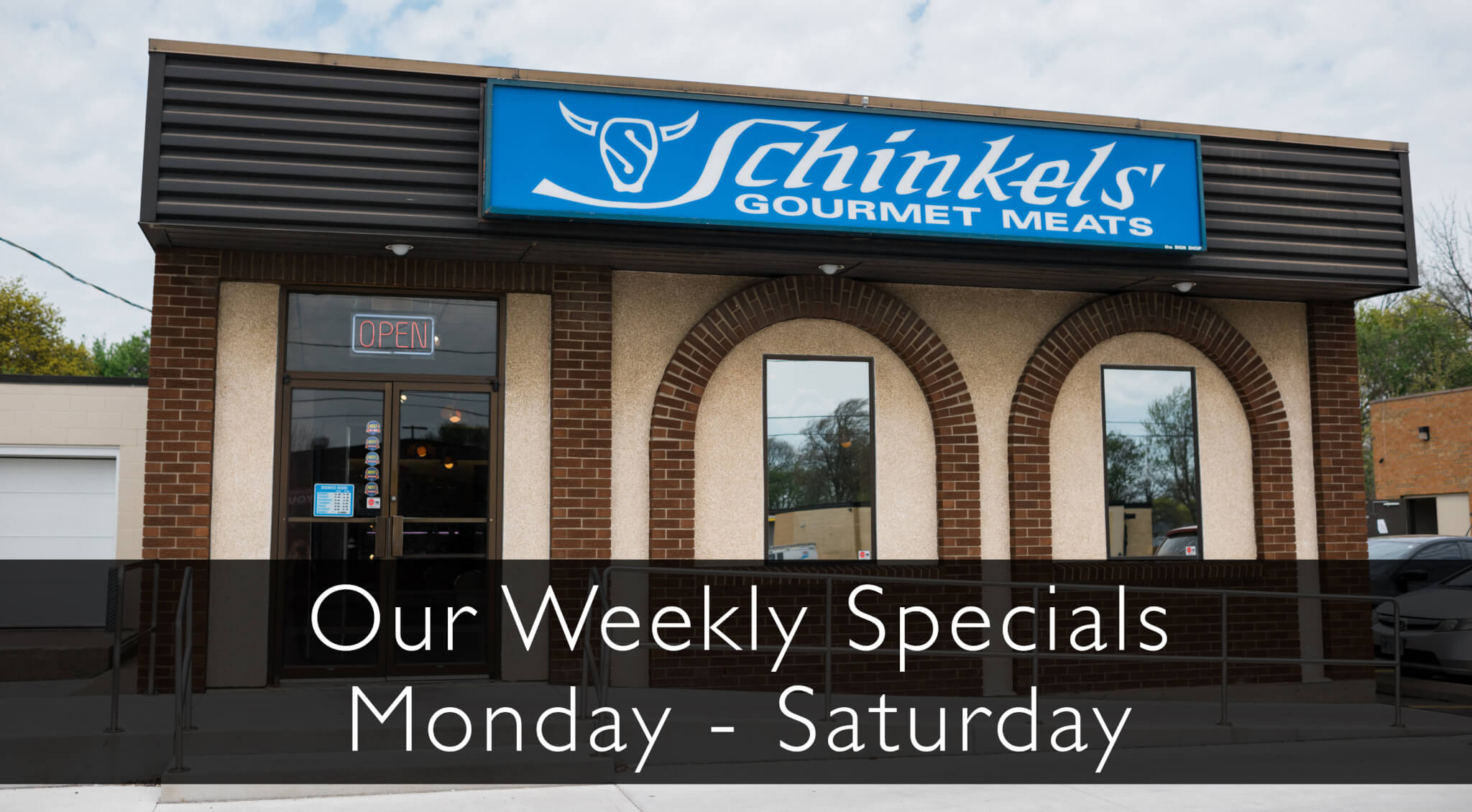 Our Weekly Specials:
Monday, April 22nd – Saturday, April 27th

---
CANADIAN ANGUS BEEF RIB STEAKS – $17.99/LB

With a lot of marbling, these juicy steaks are sure to make your mouth water. Best prepared by grilling or pan searing. Made with 100% Canadian Angus beef providing world class quality that you've come to expect from Canada Beef.
FRESH CHICKEN KABOBS – $3.00/EACH

Grilling season is back! Our Fresh Chicken Kabobs are sure to be a family favourite this Spring/Summer! Stop by and pick some up today.
SCHINKELS' CHICKPEA & CUCUMBER SALAD – $4.99/LB

This healthy lunch or dinner side salad is a crowd pleaser! This light, but flavourful side is enjoyed at parties, barbecues and holiday gatherings.
BREADED CHICKEN CUTLETS – $8.99/LB

So juicy and tender! Our Breaded Chicken Cutlets will disappear from plates almost immediately.
GIFT CARDS AVAILABLE