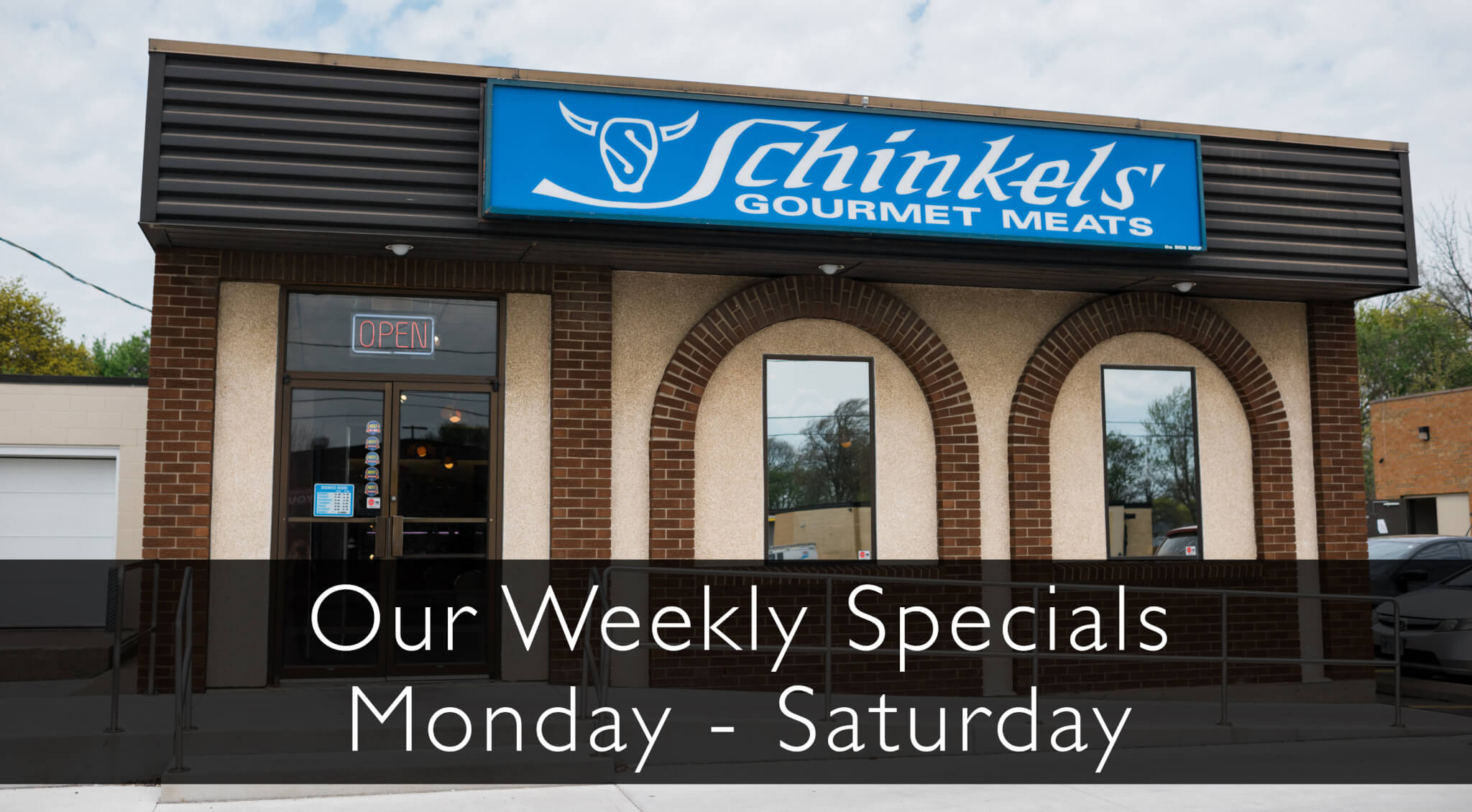 Our Weekly Specials:
Monday, March 15th – Saturday, March 21st

---
CHIPOTLE AND FETA SAUSAGE – $4.99/LB

For hearty flavour and pure comfort, nothing beats scrumptious sausages from Schinkels! Did you know they are made in-house daily?
FRESH CHICKEN BREAST BURGERS – $8.99/LB

A twist on the backyard BBQ favourites – our fresh Chicken Breast Burgers are the BEST! Top with our in-house coleslaw for the perfect burger with a perfect crunch.
SCHINKELS' BALLPARK HOT DOGS – $22.90/BOX – 25 EACH

Top off Ball Park Hot Dogs with your favourite summertime flavours: for the simple classic, just add ketchup, mustard, and relish. Prefer a chili cheese dog? Load it up with chili, shredded cheese, and diced onion.
SCHINKELS DELI SLICED GARLIC BOLOGNA – $4.99/LB

Bursting with flavour, our Garlic Bologna makes the best bologna sandwich around! Or try it in your antipasto pasta salad with salami and our garlic bologna.