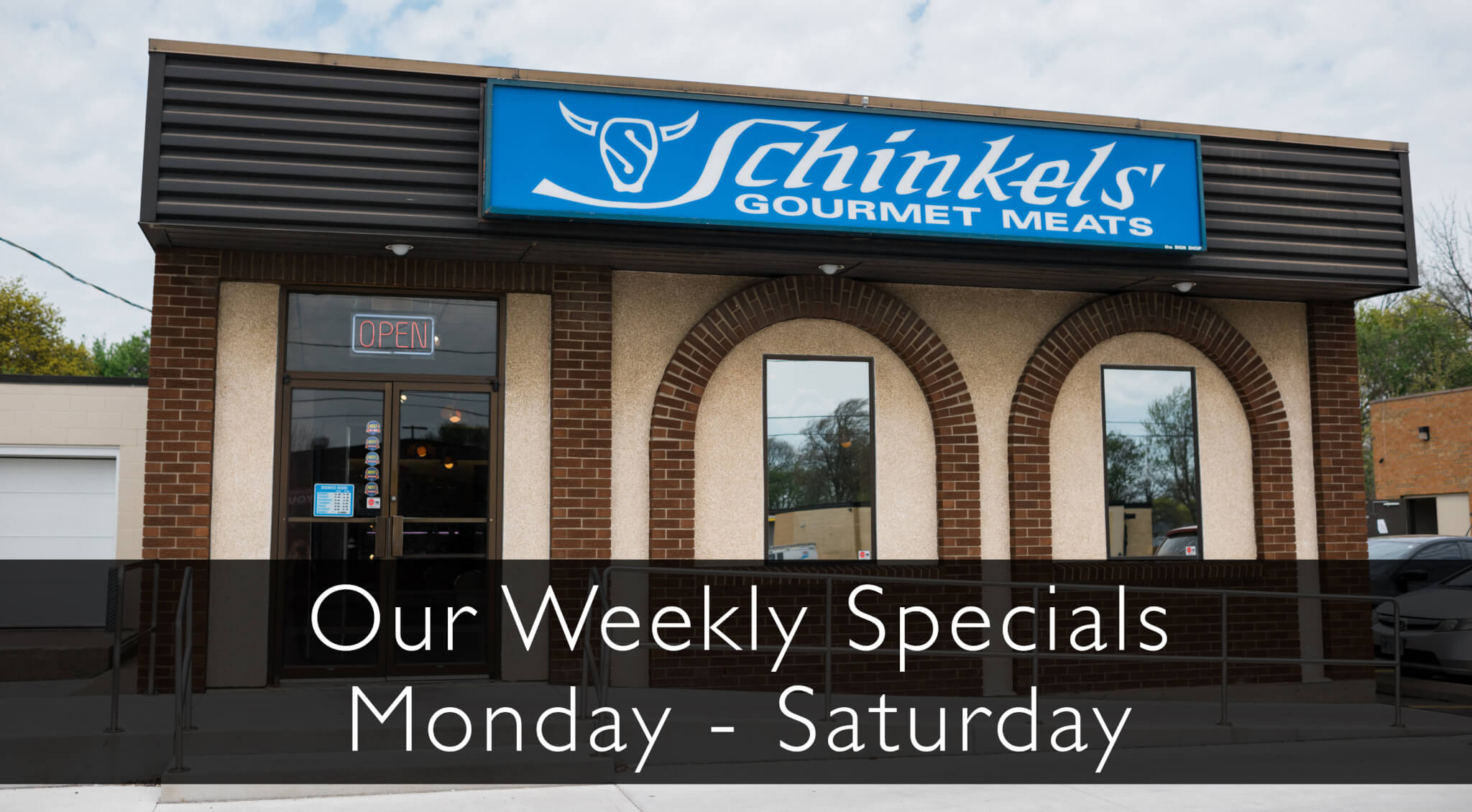 Our Weekly Specials:
Monday, December 9th – Saturday, December 14th
---
FRESH CANADIAN ANGUS NEW YORK STRIPLOIN ROASTS – $14.99/LB

Switch up your holiday dinner or festive occasion with our New York Striploin Roast.. Serve with roasted potatoes, parsnips and horseradish sauce to make it a gathering to remember! 
SCHINKELS' MILD ITALIAN SAUSAGE – $4.99/LB

Our slogan here at Schinkels' is that BBQ season is year round. Do you spark up the grill no matter the weather? Join our Smoke & Tell Facebook Group and share your recipes and pictures year round!
FRESH ASPARAGUS STUFFED CHICKEN BREASTS – $9.99/LB
Elegant and so easy to prepare! Our Asparagus Stuffed Chicken Breast is ready to WOW anyone who tries it.
CHRISTMAS IS JUST AROUND THE CORNER! PRE-ORDER NOW.

Order your Christmas Turkey, Roast and Ham! Don't delay! Call – 519-351-2117
---
GIFT CARDS AVAILABLE