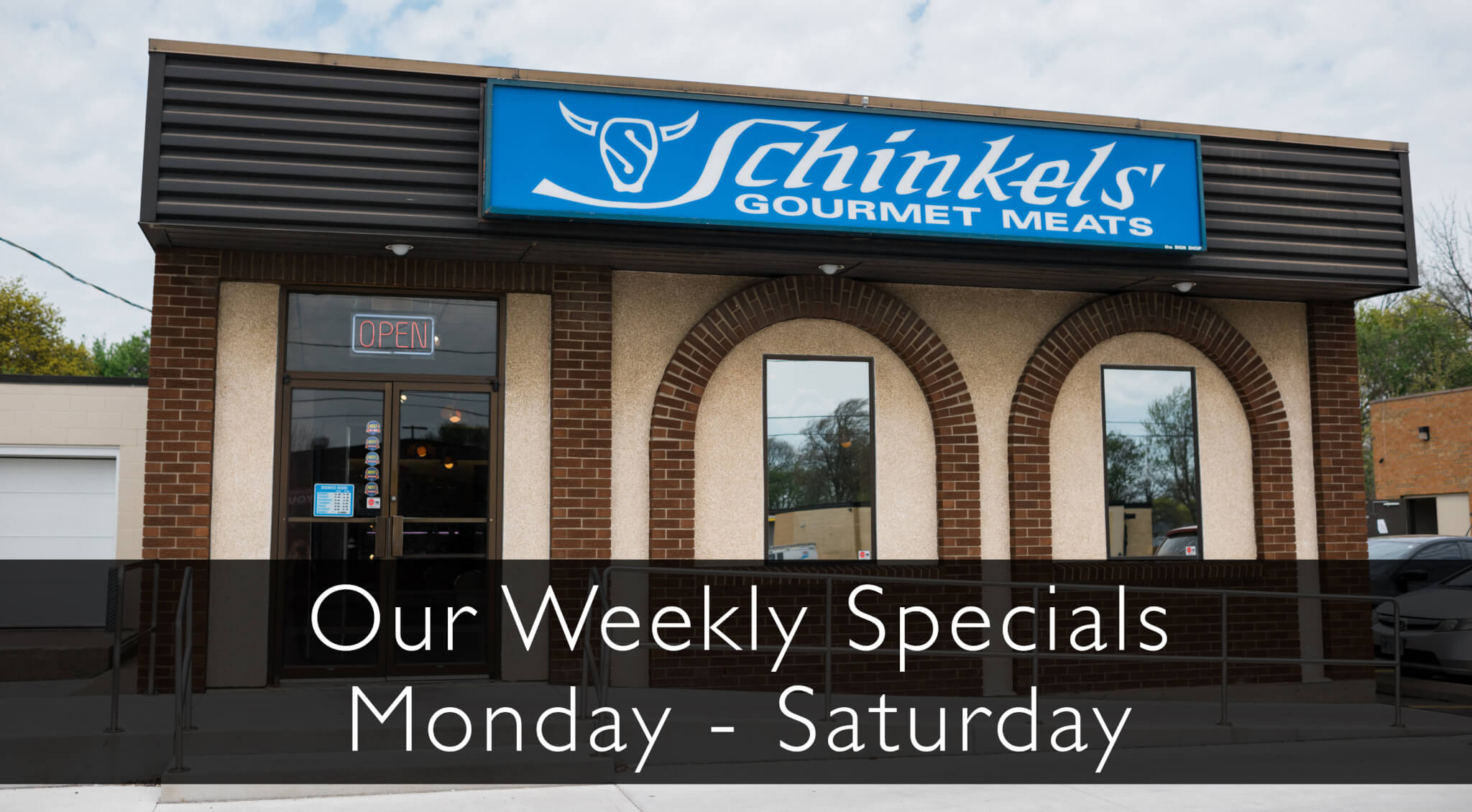 You can trust the Schinkel's team to offer only the highest quality product. We hope to see you soon!
Our Weekly Specials:
Monday January 18th – Saturday January 23rd 2021
---
CERTIFIED ANGUS NEW YORK STRIPLOINS $12.99/LB
We've been fortunate to have a mild winter so get outside and fire up the grill for this melt in your mouth cut. Try one of our meat rubs for that perfect flavor.
SCHINKEL'S FRESH MEATLOAF $9.99 EACH
Traditional meatloaf just like Mom used to make! Ready for the oven, grab a few for the freezer because your family will love these.
BEEF MUSHROOM MOZZA BURGER $7.99/LB
If you haven't tried these you are missing out! Tired of the same old boring burger? A unique, mozza infused flavor will have your tastebuds dancing!
Thank you for your support!
GIFT CARDS AVAILABLE
---