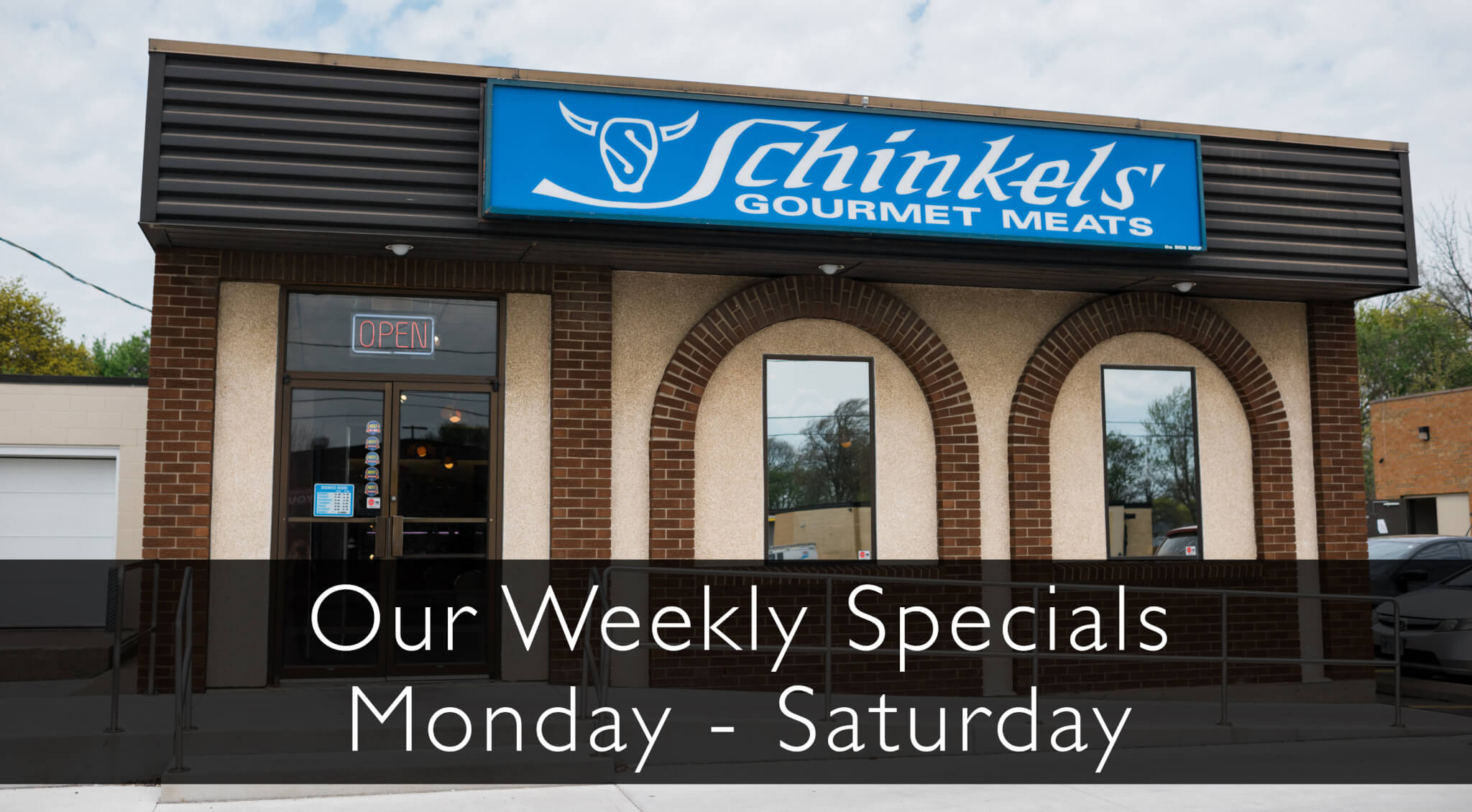 Our Weekly Specials:
Monday, October 14th – Saturday, October 19th
---
FRESH SWEET PICKLED COTTAGE ROLLS – $4.99/LB

Oh, hello slow cooker season! One of our favourite dishes to prepare in a slow cooker is our Pickled Cottage Roll – throw in some vegetables and water & cook on high for 3 to 4 hours.

SANTA FE STUFFED PORK CHOPS – $7.99/LB

You are going to love our Santa Fe Stuffed Pork Chops! A customer and family favourite. Stop by the store for your quick weeknight meal today!
GOAT CHEESE STUFFED CHICKEN BREASTS – $9.99/LB

Easy and delicious, these Italian Style Goat Cheese Stuffed Chicken Breasts combine tangy goat cheese and quality chicken you love from Schinkels!
GIFT CARDS AVAILABLE AT SCHINKELS!
---
GIFT CARDS AVAILABLE