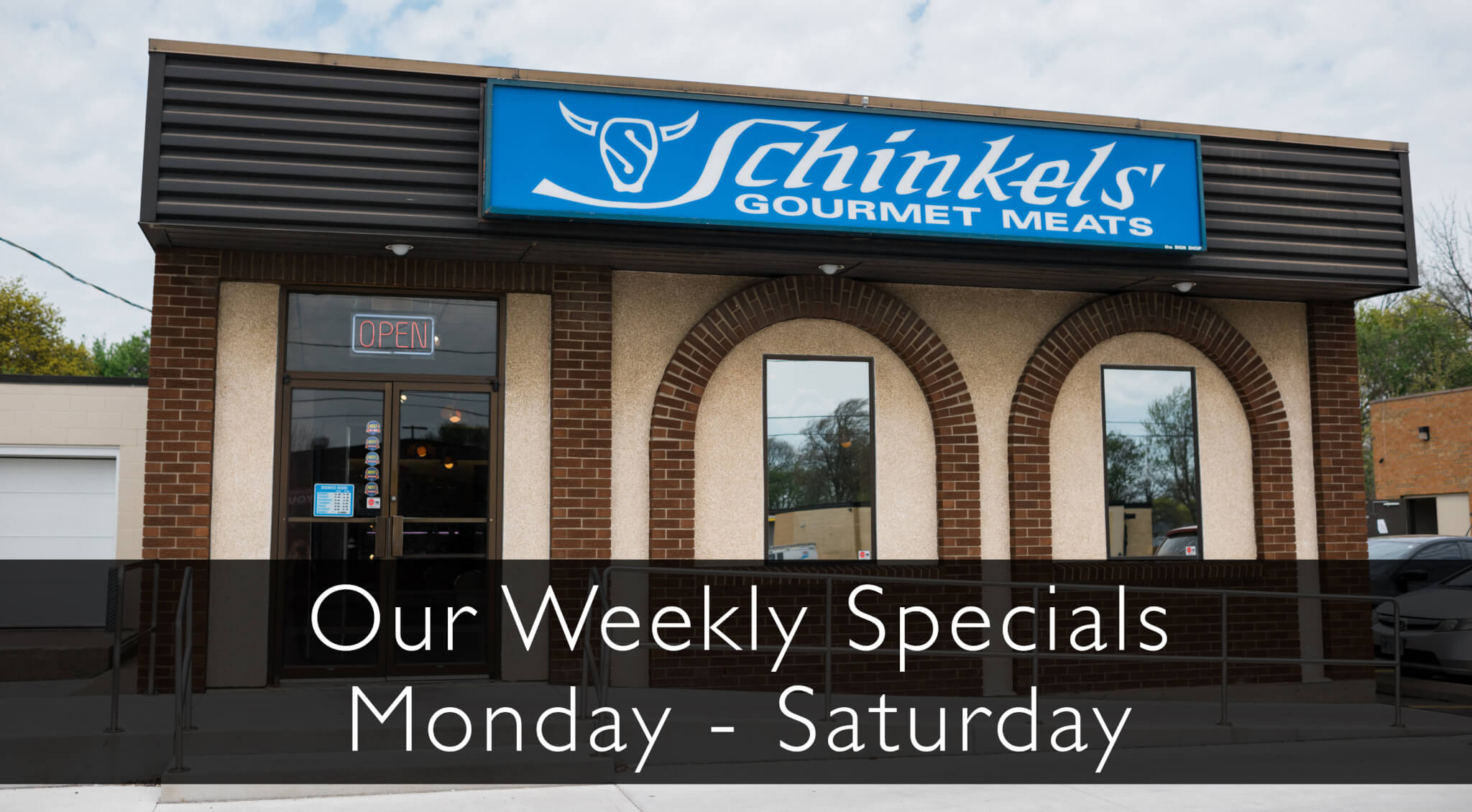 Our Weekly Specials:
Monday, September 21st – Saturday, September 26th

---
FRESH CANADIAN ANGUS TOP SIRLOIN ROASTS – $8.99/LB

TIP: I love to stick a few garlic cloves in the roast. It adds a nice flavour right through all the meat. Simply, use a paring knife to spear into the roast about 1 1/2 to 2 inches. Press a garlic clove into each of the slots in the meat. For a 5-6 pound top sirloin roast, I use 5-7 garlic cloves.
SPINACH & FETA SIRLOIN ROLL – $14.99/LB

Cooking for guests this week? Our Spinach & Feta Sirloin Roll is both delicious – and looks great plated! A meal guaranteed to impress.
SCHINKEL'S CHIPOTLE & FETA SAUSAGE – $4.99/LB

Whether used in a recipe or as the main dish, Schinkels Chipotle & Feta Sausage is the secret ingredient that will keep everyone coming back for more!