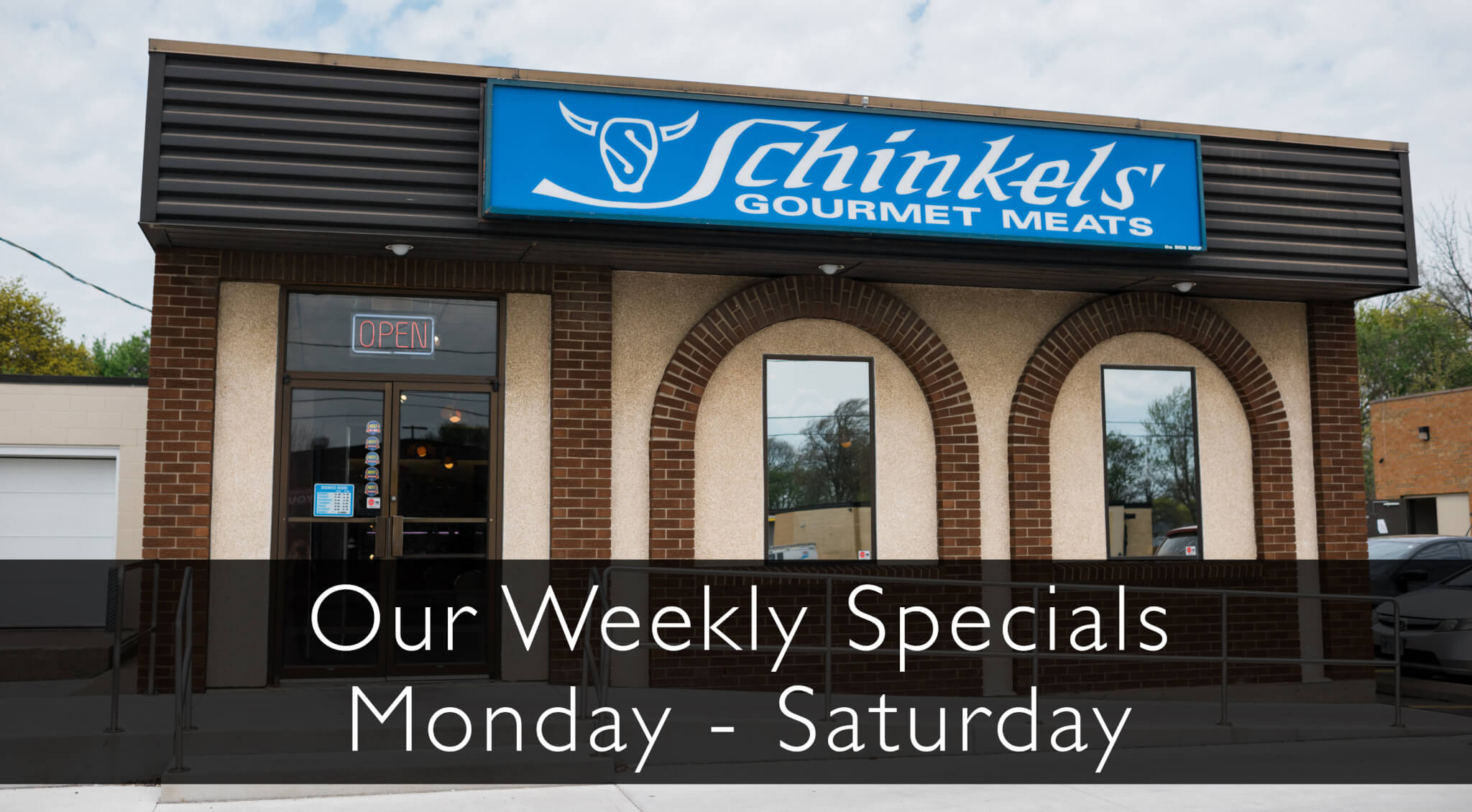 You can trust the Schinkel's team to offer only the highest quality product. We hope to see you soon!
Our Weekly Specials:
Monday March 20th- Saturday March 25th 2023
---
LONDON BROILS $6.99/LB
Made in-house and bursting with flavour, London Broils can be cooked on the grill, stovetop or oven! 
MARINATED BEEF KABOBS $4.50/EACH
Tender and juicy, you can serve these kabobs with all kinds of grilled veggies of choice, baked or grilled potatoes, sweet potato fries, side of rice and salad, or any of your favorite side dishes.
DELI SLICED GARLIC BOLOGNA $5.99/LB
Make the perfect sandwich every time with our delicious garlicky bologna! Perfect for back to school.
Thank you for your support!
GIFT CARDS AVAILABLE
---