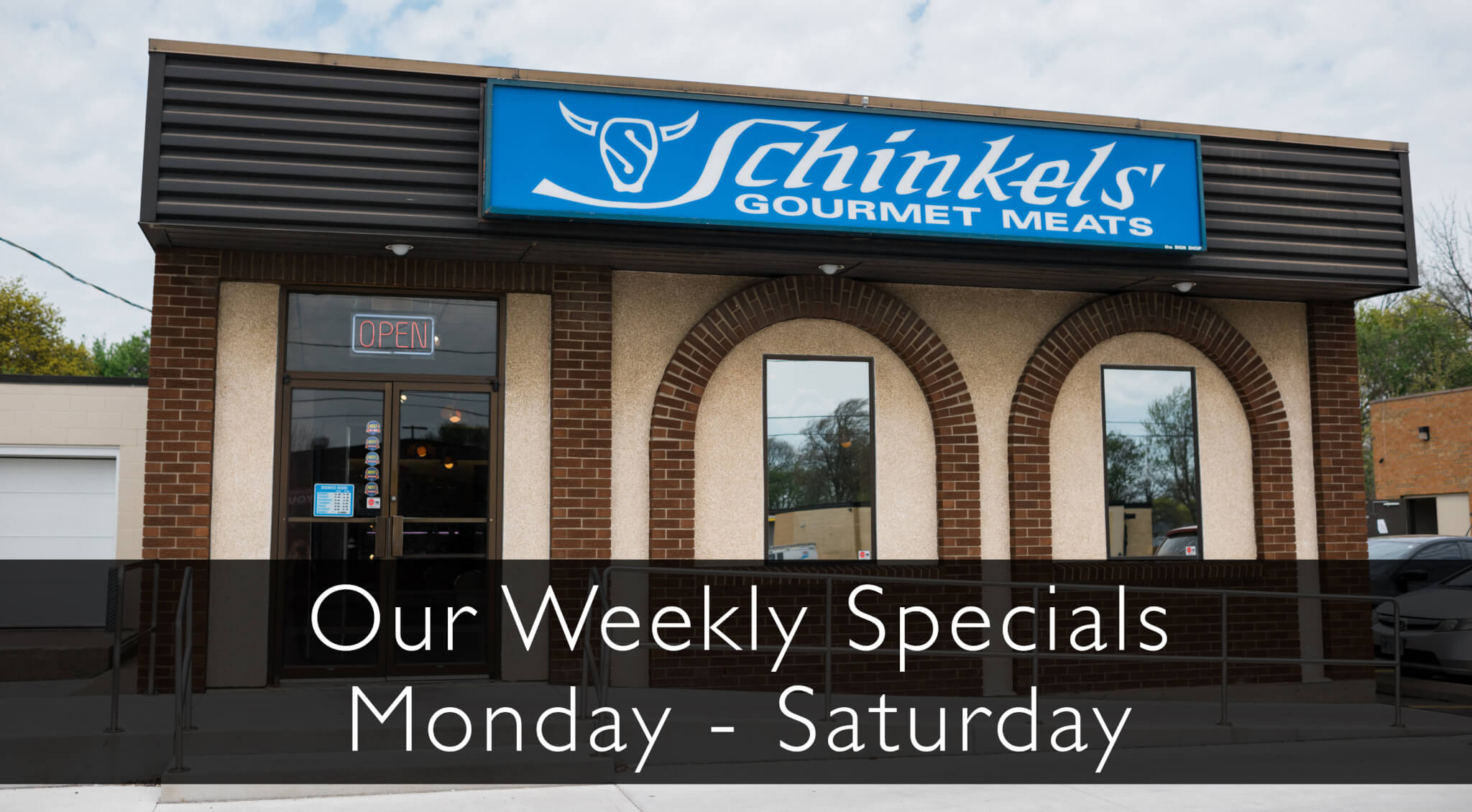 You can trust the Schinkel's team to offer only the highest quality product. We hope to see you soon!
Our Weekly Specials:
Monday January 17th – Saturday January 22nd 2021
---
CERTIFIED ANGUS BEEF CHUCK ROAST $7.99/LB
SCHINKEL'S MEATLOAF $9.99 EACH (2LB)
Let us do the cooking tonight! Packed with flavour and ready to cook, our meatloaf is a crowd-pleaser.
BROCCOLI & CHEDDAR STUFFED CHICKEN BREAST $9.49/LB
Getting bored of the same old chicken recipes? Get excited about chicken and veggies again with our stuffed breasts.  Yum!
Thank you for your support!
GIFT CARDS AVAILABLE
---