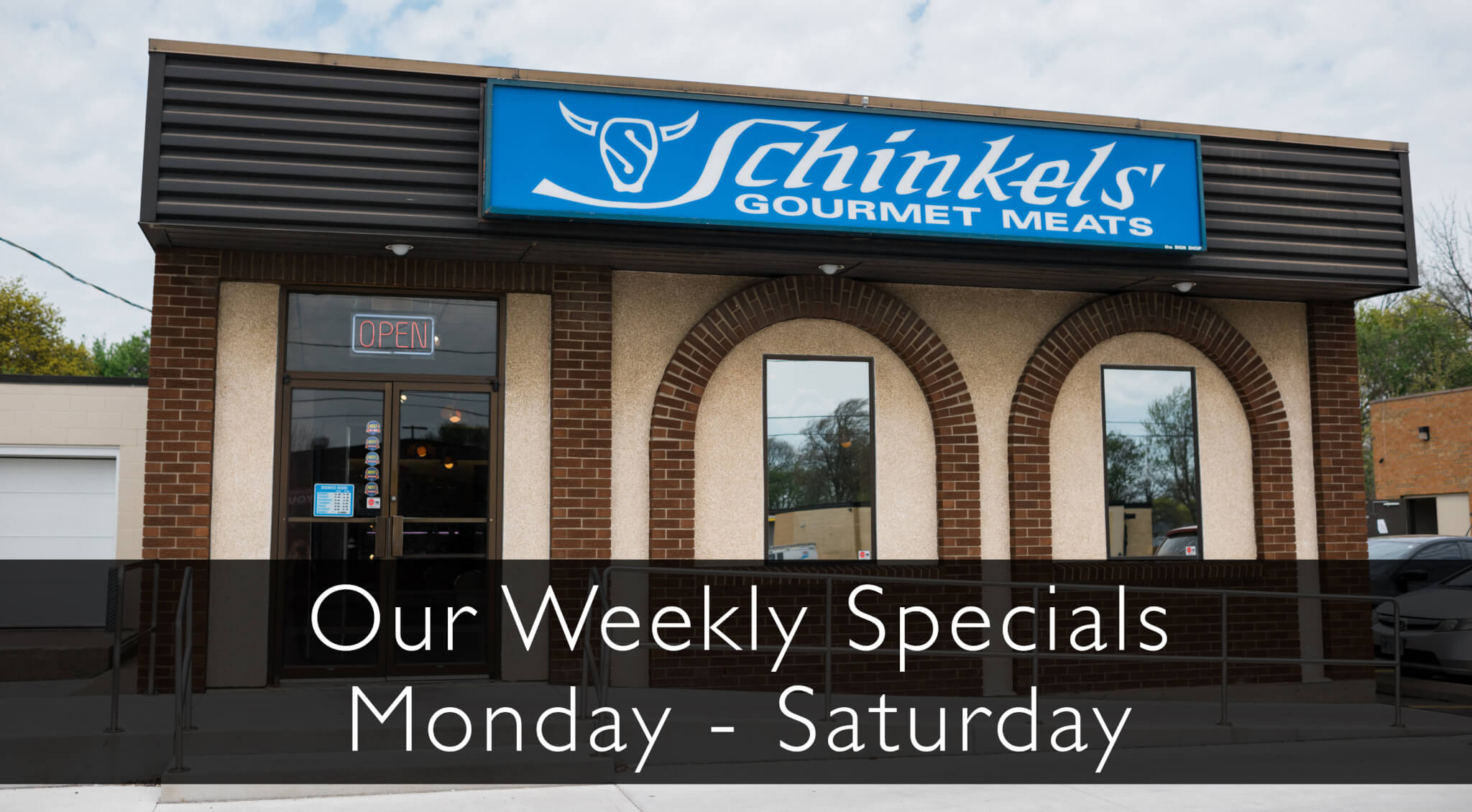 Our Weekly Specials:
Monday, January 13th – Saturday, January 18th
---
LEAN GROUND BEEF – $5.49/LB 5LB BAGS – $5.99/LB IND. PACKS

It's cold out there! Stop by and grab some Lean Ground Beef and make the perfect comfort food for a cold winter day – thick, saucy, hearty Chili!
SCHINKELS OVEN READY MEATLOAF – $10.99 (2LBS EACH)

We've done the work for you! Busy day? Stop by Schinkels' and grab an oven ready Meatloaf for your family to enjoy tonight.
FRESH ONION BURGERS – $6.49/LB

Juicy and flavour-packed onion burgers are a customer favourite! Remember: BBQ Season is YEAR ROUND at Schinkels!
CHEF JANES CHICKEN PARMIGIANO W/ SPAGHETTI – $9.99/EACH (450g)

Call it what you will—chicken parm, chicken parmesan, the more classic chicken parmigiana, even "chicky chicky parm parm" for Parks & Recreation Tom Haverford fans—we have a Chicken Parm you'll LOVE. (Thank you, Chef Jane!)
---
GIFT CARDS AVAILABLE